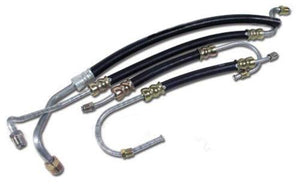 Product Description:
1963-1979 Corvette Small Block Power Steering Hose Kits!!
Replace those worn and leaking hoses with a new set!
 Power Steering Hose Kit includes four pieces:
High Pressure Hose
Low Pressure Hose
Extend Hose
Retract Hose
 This restoration kit helps restore and improve your power steering so your Corvette can keep functioning to the best of its ability.